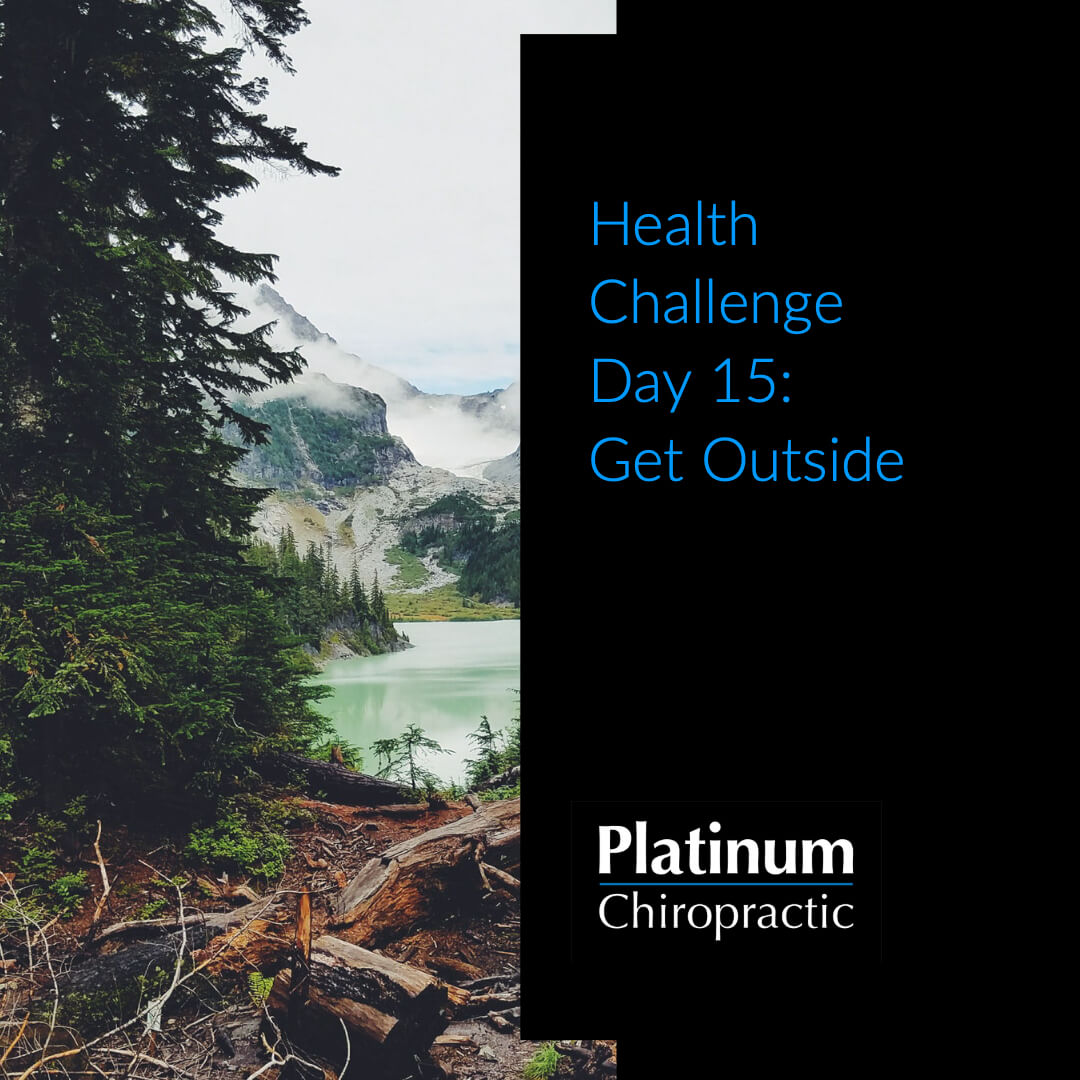 Platinum Health Challenge Day 15: Get Outside
Day 15… Get Outside.
While it is still too early in the year to synthesize Vit-D directly from the sun (because of our latitude and longitude), there are many other benefits to getting outside. Taking a break can make you more productive and help you see things in a new light, so step outside and get some fresh air to clear your mind.
If you are missing your Vitamin-d, check out Dr. Karo's recommended supplement in our online store to hold you over until we can start to get it from the sun again. Both of these supplements are of the highest quality and are coupled with both vitamin K, specifically K2 as MK-7. Vitamins D and K are essential for optimal bone and arterial health and for maintaining the immune system in proper balance.
How to Win:
Raffles include prizes from WholeFoods, ButcherBox, Beautycounter, Squatty Potty, Altos Mobile Massage and more!

To qualify for the raffles, post about you and/or your family and friends completing the Challenge of the Day on social media.

This could be a photo or text on facebook, instagram, or twitter, sharing the original Challenge of the Day post, or commenting on the blog post.

Don't have Social Media? Talk to Kristen about how to qualify.

Be sure to include the #platinumhealthchallenge so we can find you!

To qualify for the Weekly Raffle Drawing, complete 5/7 challenges for the week (Sun – Sat). To qualify for the Grand Prize Raffle drawn at our Patient Appreciation Party on March 12 complete 13/21 challenges throughout the month. Party details will be in this week's edition of the Platinum Advisor. Not signed up yet? send us a message or you can subscribe here: www.platinumchiroca.com
**Weekly Raffles will be drawn on Sundays. To win you must be able to come by the practice to pickup your prize. We will not be mailing items.**