Proprioception refers to the sense or perception of your body position and movement. It's your subconscious ability to know where your body is without touching or seeing it.  This sense is gained primarily from input from sensory nerves in tendons and the fibrous capsules of joints combined with input from your vestibular (balance) portion of the brain.
So why is proprioception so important? This special ability allows our bodies to respond immediately to our environment. It is the process by which the body can fluctuate muscle contractions in immediate response to incoming information from external forces via stretch receptors in the muscles which keep track of the joint position in the body. The greatest example we see this is in sports where the body's ability is impressively displayed.
Proprioception works through the nervous system. In fact the greatest amounts of proprioceptive connections are in the spine, especially in the upper cervical (neck) area. This is because joint sense and position is so vital to normal function of the brain; we have the most receptors in the spinal column constantly giving the brain feedback of our position and motion.
This is one of the reasons why at Platinum Chiropractic we do such a meticulous job of examining the upper cervical spine (neck). We use several objective measures to confirm this area is properly aligned and articulating (moving) normally to ensure appropriate feedback to the brain. When your spine is functioning normally, your brain gets proper information and stays healthy. This can also prevent injuries because the body is much more in tune and responds faster during a slip or fall.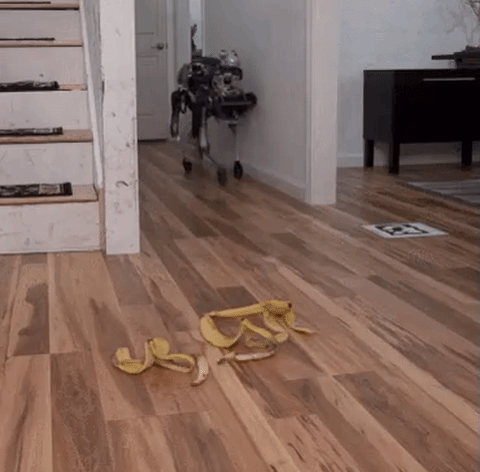 This robot does not have proprioception, so it cannot react quickly to changes in the floor's surface to prevent itself from falling. If your nervous system is working well, you have a better chance of catching yourself before you fall and break a robot hip 😉